Schedule
Elinor Wonders Why
Elinor and her friends learn from Nature what catches and doesn't catch the wind. / Elinor brings home a cactus and learns what makes it cool.
6:00 AM
Book Hungry Bears
The Bears learn that a new playmate can add something fun and exciting to your project that you might not expect. Melody is upset when a new crab friend seems to ruin her sandcastle, but she learns that the crab is only trying to play in a different way. BOOK: 'Scribble' The shapes Circle, Square and Triangle learn how to play with their new friend, Scribble. --- The Bears learn to value their similarities AND differences. Melody tries to be like her friends and realizes that she is similar to each of them in some ways while different in others, and in some ways, they are ALL the same. BOOK: 'Fox and Squirrel' Squirrel learns that he and his friend Fox are different in a lot of ways, but they also have a lot of things in common and both are okay!
6:21 AM
Clifford
Clifford is inspired to create his own K9 Safety Patrol unit on Birdwell Island. But is it possible for something to be too safe? Clifford struggles to understand the balance between safety and fun with the help of his trusty officers Bailey, Tucker, and Hero.
6:33 AM
Donkey Hodie
Harriett Elizabeth Cow wants the pals to try her new invention, the Bounce-a-Rino. But, how will they decide who bounces first?
6:46 AM
Ping and Friends
Mr Prickles holds auditions for one musician to play at his garden party. Ping and Friends come up with a whole other idea : Motown !
6:53 AM
Gabby's Farm
Gabby explores a farm find their sunflowers. She counts the tall plants and tries the sunflower seeds.
7:01 AM
Interstellar Ella
Ella and Slippy are perfecting their triple corkscrews when Priya, Ella's best friend from Earth, surprises her with a visit. While Ella is happy to have her friends together, she starts to feel jealous when Priya teaches Slippy their secret handshake. But when Ella and Priya get stuck in the gravitational pull of a neutron star, the girls work together to pick up enough speed to reach escape velocity and prove that they, with the help of Slippy's extra power pack, are interstellar spectacular friends!
7:12 AM
ABC with Kenny G
Kenny G sings about a beautiful feeling that makes people feel like they're floating on a cloud, in a song called "Calm".
7:15 AM
Paw Patrol
When Chase accidentally pulls the legendary Golden Bone of Excalibark from its stone and becomes the Royal Knight, the Duke and Claw plot to ruin the day.
7:27 AM
Wild Kratts
Martin and Chris are hanging out in China with their giant panda friend Stuffo, when they receive reports of Snowy owls showing up all over North America. Since these raptors live in the Arctic, it's up to the Wild Kratts to Solve the Mystery of the Snowy Owl Invasion!
7:55 AM
Elinor Wonders Why
Elinor and her friends volunteer to help Mr. Raccoon put up a sign for his bakery, but the sign keeps blowing away in the fall breeze. After Elinor observes a spider in its web and how the wind doesn't seem to affect the web at all, she learns things that are wide will catch the wind, but if they have lots of holes like a spider's web, they will not. They try this new idea on their sign and cut holes in it, and it works. Problem solved, and just in time for all the folks to notice the sign and buy Mr. Raccoon's yummy baked treats! --- It's Plant Day at school and Elinor is super excited to get a beautiful plant to take home! When she gets a cactus, she's a little disappointed at first, but after some careful observations, she and her friends learn lots of cool things about the cactus, like how it grows in the desert, how it doesn't need much water and how the spikes keep it safe. Elinor decides her cactus is the coolest plant ever!
8:20 AM
Clifford
Ms. Ellerby enlists the help of Emily Elizabeth, Clifford, and his doggy friends to get the beach prepared for an oncoming storm. Hudson's job is to keep a lookout on the lifeguard stand, but it's hard for her to figure out when she needs to call for help and when she is just excited. Will she know what a real emergency looks like?
8:33 AM
Raven's Quest
Shine is 7 years old and lives in Calgary, Alberta. They are from the Tsuut¡¯ina First Nation. Shine loves to play hockey with their cousins ¨C they are there for the fun, plus their skills are getting better and better. After showing us their room, Shine and their mom make pancakes ¨C and a super healthy smoothie! While having their hair braided, Shine explains that keeping your hair long is important for Tsuut¡¯ina people. They also help us understand what it means to be ¡°two-spirit!¡± After taking their weiner dog Beans for a walk, Shine visits with their Grandpa Bruce, who teaches them many stories and songs from their culture. Finally Shine goes four-wheeling with their uncle! Shine¡¯s special word is ¡°s¨©ts¨®gh¨¤¡± which means ¡°my hair¡± in Tsuut¡¯ina.
8:40 AM
Messy goes to Okido
The sky is full of big grey rain clouds in the real world. Messy watches his sandcastle outside get washed away by the pouring rain. Why does it have to rain? He competes in the Okido flower competition and finds out why!
8:53 AM
Little Malabar
Little Malabar plays the flute for his friend the Crane who loves dancing by spinning around. They soon realize that she's not the only one dancing: The Earth, the Moon, the planets, the Sun, and all the stars are dancing too. Let the music play! In outer space, everything spins: galaxies, stars, comets, planets... it's a giant carousel!
8:57 AM
Urban Tails
On the city streets, the RUN DMC inspired RAT PACK (Rudy, Roxy and Ricky) rule! In their new music video for ,The Rat Pack, the gang want to show us how their amazing physical traits can take them anywhere in the city! From the slimy sewers, to the top of the tallest building...they show us how they can get in 'n' out of anywhere! The city is their turf and they'll have a rap battle with anyone who says different! Betta' keep up!
9:00 AM
Paw Patrol
The pups are all excited to be a part of Adventure Bay's Sports Day... until Everest realizes that she can't show off her snowboarding skills in the summer! Ryder and the pups race into action to build her a snowboard half-pipe, complete with snow, but Daring Danny X's impatience sends the snow making machine on a tear around the stadium - covering everything! The pups slip and tumble through their summer sporting events, until Ryder and Everest decide that the new-and-improved snowy themed events are even more fun than the regular sports! --- When the Paw Patrol goes on a road trip, they stop at Mr. Wingnut's road side burger stand which features great big robotic dinosaur mascot. Later that night, the Robo-saurus "comes to life" and lumbers off, dragging a trailer with Mrs. Wingnut inside! The Paw Patrol has to help stop the Robos-aurus, rescue Mrs. Wingnut, and find out what's causing the Robo-saurus to go off on his crazy journey!
9:23 AM
Wolf Joe
Joe's ambitious baking ideas get everyone covered in dough but after his friends help retrieve Kookum's lost recipe card they create delicious bannock treats for the community.
9:35 AM
Pip and Posy
Pip and Posy try to help Frankie feel better about no-one choosing her modelling clay food creations on their stall. When their efforts fail they find a way to show Frankie that her creations have their own unique appeal.
9:42 AM
Polkaroo Counts!
Polkaroo and Thomas are helping unload the groceries. A giant bag of popcorn and a smaller bag of apples...yum...but which weighs more? Polkaroo and Thomas learn that small things can be heavier than big things!
9:45 AM
Jojo and Gran Gran
JoJo discovers that Gran Gran used to be in a band with Grandad and decides that she wants to learn how to play the drums. Gran Gran teaches JoJo how to play to a beat ,and eventually they form a new band with Jared and Cynthia called JoJo and the Jammers!
9:56 AM
Curious Crafting
An empty water bottle is the perfect reusable material for an ,air craft,. Mandisa shows Frankie and Tristan how to make their very own airplane with a bottle, construction paper and glue. It even has a paper propeller that spins!
10:00 AM
Let's Go For a Walk
Ranger Hamza and the Ramblers walk to the bridge to play Billy Goat's Gruff. On the way they tip-toe across lava, blow down a straw house, walk like robots and even stroke a Chinese stone lion!
10:14 AM
Kit and Pup
Kit and Pup are ice-skating, but when Pup's nerves get the better of him how will Kit give him the confidence to skate like a champion? Through their adventures Kit and Pup find out that ice comes from water, is cold and can melt. In the live action investigation the little scientist uses water to release a toy that's trapped in a giant ice cube, and in the material world a mini explorer skis across a frozen ice lolly.
10:19 AM
Tik Tak
Explore a magic painting, a magic nut factory and watch as Book Girl makes a lamp by doing magic.
10:24 AM
Bing
It's music time at the nursery and everyone wants a turn on the drum. Bing gets impatient waiting for his turn but as he tries to grab the drum from Sula he trips and breaks it. Now nobody can play the drum.
10:32 AM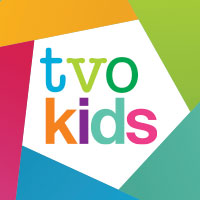 Momolu and Friends
Wanting to make a pirate day extra special, the friends create a pirateship out of cardboard. When rain dampens their work and their moods, they find that adjusting their plans can lead to endless fun!
10:39 AM
Baby Baby
The babies and their friends have so much to celebrate. Babies have so many firsts! Baby milestones include rolling over, crawling, eating solid food, taking their first steps and celebrating their 1st birthday. Every baby is unique and that is worth celebrating. Hip hip hooray!
10:44 AM
Colourblocks
The Colourblocks enjoy a dance, but which colours make the best partners. Learn about similar and complimentary colours with the Colourblocks.
10:49 AM
Yakka Dee!
Dee encourages a friend to say 'peas' and we go on a whirlwind word adventure. Today, Dee has lots of fun with peas! We see peas on a plate, peas in a pod - and even a pea flying! Peas can be little, yummy and frozen! There's also a funny ant who uses a pea as a bowling ball! The journey is repeated with some special surprises along the way and everyone has a boogie when Dee's friend finally succeeds in saying today's word!
10:57 AM
Polkaroo Counts!
It's time for a party! Polkaroo and Angela are getting everything ready for the party! They made sure to organize all of their stuffies from smallest to biggest to keep things organized and tidy before the party
11:00 AM
Clifford
Emily Elizabeth, Samantha, Pablo, and Jack turn a giant cardboard box into an epic fort. It's the perfect place to play! When the kids head inside for lunch, the dogs decide to take a turn playing in it. But what happens when they accidentally wreck it?! Will they own up and tell the kids the truth of what happened? Or do they have other plans?
11:12 AM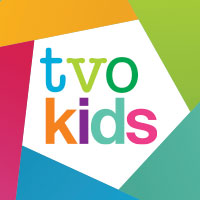 Wacky Number Songs
Hang on one second! Ava sings a song about the basic units of time. When we add up all these seconds, we get minutes, hours, days, weeks, months and years. Time flies when you're having fun!
11:14 AM
The Ollie & Moon Show
When PawPaw challenges Ollie and Moon to get along long enough to finish a game without quitting over a disagreement, they accept! But will their strategy of taking turns really work if they aren't thinking of each other?
11:26 AM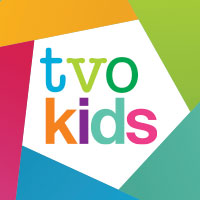 Number 1 Newton Avenue
Rio plays with her toy cars in the living room while Dad hangs up his football shirts to dry. She tries to keep track of them, but they all look so similar! The numbers on the back of Dad's football shirts give Rio an idea of how to tell them apart - until one car goes missing! With the help of her trusty robot and the counting song, Rio starts to understand how maths can help solve this puzzle.
11:34 AM
Zamzoom's Animal Adventures
In the Seychelles, Zamzoom and Orbie stumble upon some big moving rocks...that they quickly discover are actually ancient giant tortoises! Tapping into Earth's database, the pair discover just how long the tortoises can live and some other cool facts.
11:39 AM
The Brilliant World of Tom Gates
Tom and his classmates are going on a school trip to a nature park. Everyone on the bus is really excited chanting 'School Trip! School Trip!', especially Brad, the loudest kid in the school. Mr Fullerman tries to calm them down but there's no quieting Brad, who shouts everything! Tom and his classmates are given worksheets, having to find all of the creatures on the list. Mr Fullerman warns them not to get lost... Marcus introduces Play It and challenges us to find all of the bugs before the time runs out. Marcus, Tom and Brad have found the bugs, but they've managed to get lost! Tom shows us how to make tinfoil spiders using tinfoil, scissors and paint.
11:52 AM
Backyard Beats
Guest musician Lipeng brings the dizi, a Chinese flute, for the jam. Monica makes and decorates her own craft-strument and Junior Jammer Tony shows his dizi in action in his orchestra. They all come together for the big performance.
12:05 PM
Paw Patrol
The Mighty Pups have to save the day when Harold makes a cloning machine! --- Harold uses his super powers to turn Cap'n Turbot's lighthouse into a rocket! The Mighty Pups need to Charge Up and stop him!
12:30 PM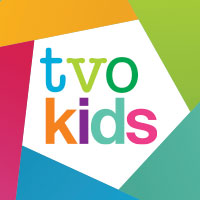 Momolu and Friends
When Momolu and Banni find an unknown object in Momolu's barn, Kimu, Hiko, and Nooni help discover that with a little teamwork, the unknown can lead to new fun crafts.
12:37 PM
Messy goes to Okido
Quick! Someone pass Messy the tissues. He discovers that things just don't taste the same when he has a cold, especially his favourite chewy green socks - let's find out why!
12:49 PM
Hungry Brain
The top 3 underwater records. 3 - Independent Divers, Ahmed Gamal Gabr 2 - Free-diving, Herbert Nitsch and Stéphane Mifsud 1 - The deepest dive, Challenger Deep
12:52 PM
Blynk and Aazoo
Our young inquirer, Ebru, asks Blynk and Aazoo: Could I ever breathe underwater like a fish? With the help of our intergalactic scientist, Eugenia, discover the wonder of just how we and animals breathe oxygen, and what the future might hold if you have ever wanted to play underwater with fish! Blynk's own invention, inspired by all they've learned, blows up in an unexpected way!
12:59 PM
Hero Elementary
Sparks' Crew is taking care of someone else's class pet, a super frog that can leap high and far. But when the frog gets out and hops through town, searching for food, Sparks' Crew has to figure out what frogs eat in order to lure him back.
1:12 PM
Abby Hatcher
After watching Abby tend to an ailing Grumbles, Princess Flug plays sick to get attention.
1:24 PM
Pins and Nettie
While exploring, Pins comes across a shiny stone that he thinks would be perfect for Nettie's shiny things collection. But Pins when he goes to give Nettie her present, Pins shies away. What if Nettie doesn't like it after all?! Lesson: your friend will like the present you give them because it's from you.
1:29 PM
Bing
Bing and Sula are doing a puppet show for Flop, Amma, Pando and Charlie, when Coco wants to join in. But Bing's loud Biteysaurus isn't welcome as he is hurting Sula's ears!
1:37 PM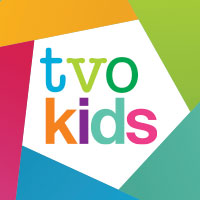 Jojo and Gran Gran Season 2
JoJo wants to go somewhere new, so Gran Gran takes her to discover new places in the local community. They visit Jared's shop, the community garden and the roof of the library, spotting lots of new things along the way. JoJo realizes that even when you think you know somewhere, there are always new places to discover.
1:48 PM
Ping and Friends
Ping and Pong's learning how to improvise jazz helps Matilda finish a painting.
1:55 PM
Tik Tak
Explore bucket and mop coming out of a ball, drawing man falling in love with a ballerina and watch as Book Boy makes a slid down by doing magic.
2:02 PM
Kid-e-cats Seasons 3 and 4
One day Mommy opens the window and a beetle accidentally flies into the house. Mommy decides to install screens on the windows and asks the kittens to let the beetle out before it gets stuck inside. But the beetle doesn't seem to want to leave the house.
2:07 PM
Book Hungry Bears
Scout persists, trying to get an apple from a tree with the help of his friends, so he can give it to a pig on the farm. The Bears learn not to give up! If at first you don't succeed, try, and try again. BOOK: Where's My Stick? A dog buries stick after stick but each time she goes to look for them, they're gone. In the end, she persists and finds her last sticks, but not where she left them.
2:18 PM
Pip and Posy
Pip finds a 'lucky stick' which he and Posy use to help their friends. When a ladybird gets into trouble he has to choose between keeping the last of the stick's luck for himself or sacrificing it to rescue the ladybird.
2:26 PM
Ladybird & Bee
Ladybird and Bee meet new friends in a dark part of Wild Meadow.
2:29 PM
Odo
Odo is thrilled to spend the day looking after Eaglet's pet snail, Freddy. Odo has always wanted a pet and if he can prove he's a good snail-carer, maybe he can have a pet of his own. But that snail is feisty - caring for Freddy is going to be tricky.
2:36 PM
Super Mighty Makers
Craft Kid Alexis' music loving grandpa has lots of photos of their family all over his bedroom. She would like to help him display them in a fun and musical but organized way. Bondini and Super Mighty Maker Jaeda help Alexis make the "Fabulous Family Album".
2:48 PM
Now You Know
Why does an Astronaut Float in Space? Astronauts Howie and Baboo take off in a space shuttle, and release their seatbelts to find they are weightless. Back in a cardboard version of the capsule, they wonder, ,Why does an astronaut float in space?, They visit real-life astronaut Commander Chris Hadfield at an indoor trampoline park, where he shows them pictures he took in Space, and explains gravity while jumping on a trampoline.
2:55 PM
Big Words, Small Stories
When Poppy finds the Strongwoman's library card she is inspired by her hero Rhonda Lionheart to get it back to its owner. This won't be any old task though, this will be a heroic and dangerous escapade, according to Poppy that is. A large pumpkin is an escaped boulder, wet floors at the diner are a wild river and even the chipmunks at the park are turned into monsters. But despite all these dangers they find the Strongwoman and head towards her, but as they do a little bird swoops down and grabs the card then drops it up on a high branch. Poppy has the genius idea to use her hat to knock it down which works and they're able to return the card to the Strongwoman and so ends what turned out to be quite the escapade.
3:00 PM
Gabby's Farm
Gabby visits her friend Pia's bee farm where she gets up-close to a bee hive and meets to most important bee in the colony, the Queen Bee!
3:07 PM
16 Hudson
When Lili tries to help Luc and his dads celebrate "Huggle Day" (the day they became a family), she goes overboard with her planning and forgets who the party is for.
3:15 PM
Animanimals
The ladybird has a ladybird neighbour who has a bit too much in common with him.
3:20 PM
Paw Patrol
When Mayor Goodway and Chickaletta get trapped inside a mesa, it's up to the Paw Patrol and a little snake to rescue them. --- When Mayor Humdinger's mom Helga loses her son's phony trophy, the Paw Patrol have to rescue her and its secret stash of treats.
3:43 PM
Create
Create an interesting piece of art using materials from all over your garden! 
3:46 PM
Kangaroo Beach
When local great white shark Charlene swims too close to Kangaroo Beach for the third time this week, Neville builds a shark-spotting drone - which quickly makes the lifeguards obsolete! But a too-confident Neville ignores the shark alarm, disaster strikes, and Charlene gets beached in a cave. Now the lifeguards must work alongside technology to rescue the whopping big shark!
3:58 PM
My Home My Life
Meet Ruby! This 11 year old's family loves to collect all sorts of wild machines and toys. You could say her home is always a Funhouse!
4:05 PM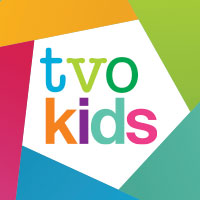 Arthur
Mr. Ratburn is getting married! Arthur and the gang can't believe it. Teachers don't have lives outside of school...do they? --- Arthur and Buster get into an argument over a video game and pretty soon the entire third grade class chooses sides. Will it be Team Arthur versus Team Buster forever?
4:31 PM
Odd Squad Mobile Unit
The Mobile Unit's first case is all the way across the world in Japan. Orla is disappointed when the task is super simple: return a plant to the 17th dimension. All it requires is putting together a build-it-yourself portal. But when Orla rushes through constructing the portal without reading the instructions, Omar, Oswald, and Opal end up stuck in the 17th dimension. Curriculum: Tessellation ---- Oswald finally lands an interview on a famous Odd Squad podcast to talk about the new Mobile Unit van. But he is only familiar with the main floor of the van and hasn't yet ventured into any of the other 87 floors -including those below ground level. In his attempt to learn more about the van, Oswald gets lost and risks missing his interview altogether. Curriculum: Negative Numbers
5:00 PM
All-Round Champion
It's the eighth week for the para-athletes competing in the ultimate sports competition. Sailing is revealed as the featured sport and a homesick Bradley is deemed the Sport Leader and will have to train his fellow athletes for the competition in just three days. Extra points are up for grabs and the athletes are not thrilled with the results. The athletes plan a special surprise for Brad. Momo is super focused but is forced into a dangerous situation.
5:26 PM
Wild Kratts
After discovering a pangolin and its amazingly unique keratin scales, the Wild Kratts receive an alert from two Wild Kratt kids in China. The pangolins in their forest are in trouble! The gang responds, uncovering Chef Gourmand Gaston's latest plan to make smoothies using pangolin scales. The Wild Kratts must tap into the real power of the pangolin's scales, as an incredible defense, to rescue this little known creature. Science Concept: Specialization for defense.
5:53 PM
Go Green with the Grimwades
On a walk to the shops the Grimwade Family encounter too much traffic. Daddy thinks it's not a good idea to go out today. But everyone else wants to go to the park. Which of the 5Rs can they use to solve the problem of pollution?
6:06 PM
Creature Mania
Today on Creature Mania, we meet the king of creatures - the lion, the smartest mammal in the sea - the dolphin, and the planet's most social insect - the ant. We meet Chelsea and her dog Archie in Dog Tricks, and Paiten and her bird in Pet and Tell. We have a laugh with Panda, Pony and the Two Bobs, Hosted By Alfie Gledhill and Dr Katrina Warren and featuring the voices of David Dundas and David Collins of The Umbilical Brothers as the Two Bobs.
6:31 PM
Sunny's Quest
Luane is a 7-year-old girl who lives in Toronto, Ontario. She is Canadian and Afro Brazilian, and she is very proud of her culture. After a tour of her room, she takes us outside to play soccer with her friend Kyle. Then, it's off to her dad's capoeira class to practice her moves. Her favourite part of capoeira is singing, but she also loves playing the berimbau, an African instrument played during capoeira performances. Back home, Luane shows us how to make brigadeiro, one of her favourite Brazilian desserts - yum! Her special surprise comes from a role model who is impressed by her passion and encourages her to keep being herself. When she isn't playing soccer or practicing, capoeira, Luane and her sister Camilla love doing arts and crafts together.
6:38 PM
ScienceXplosion
Eric discovers what happens when meteors collide with the earth at many kilometres per second! It's not magic, it's science... it's STEM! Educational Gist: How craters are formed when meteors hit the ground.
6:42 PM
Hungry Brain
The top 4 facts on San Francisco. 4 - A tolerant city 3 - Alcatraz prison 2 - Winding streets 1 - Seals of the Marina
6:44 PM
Big Words, Small Stories
Davey is excited to go the gallery for a sculpting class with Abigail. However, he gets nervous when he sees the teacher is Jerome Du Chocolat. Davey worries he's a little too eccentric for him but luckily, he's running late, and Aunt Delilah is teaching. Davey soon finds out Delilah is just as eccentric, if not more, and as much as Davey is enjoying the sculpting, his work is very literal and Delilah keeps telling him to do whackier, more abstract things. Then when Jerome shows up Davey is even more self-conscious about his work. He confides in Abigail that he would like to go home, he doesn't think he can do what they're asking. Abigail gives him a pep talk and just tells him to let go and try to have fun. In the end Davey does just this and creates an amazing sculpture that everyone loves.
6:50 PM
How Do You Feel?
One of Akin's pals is having trouble with her teacher. She feels angry, frustrated, and picked on at school. Akin discusses this tricky problem with his friend Duane along with some young friends. He also shares a special type of list that can encourage positive thinking.
You are now leaving TVOKids.com
TVOKids doesn't have control over the new place you're about to visit, so please make sure you get your Parent or Guardian's permission first!
Do you have permission from your Parents / Guardian to go to other websites?