Schedule
Raven's Quest - Gr 1-3 Social Studies
Quill is and 11-year-old Algonquin girl from Kitigan Zibi, Quebec. Quill hunts for wild garlic in the forest and explains what goes into Shguman, an Algonquin moose meat stew.
6:00 AM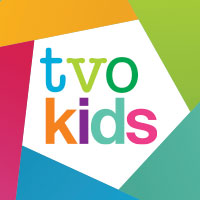 Splash and Bubbles - Kindergarten
Splash and friends are playing in their clubhouse when Jerome and the fusiliers show up, claiming that the ship is actually their clubhouse. The two groups must then figure out who can use the clubhouse once and for all. --- Being the newest member of Reeftown, Splash discovers the majority of things around him on the reef are actually living creatures. Some corals, some spongy things, some creatures he had no idea about, but no matter what their size, color or shape, he finds out that each have their own unique voice to be heard!
6:26 AM
Frankie and Frank
Frankie finally learns what it means to be the loudest of them all!
6:28 AM
Dino Dan - K-3 Science
When Penelope and her Mom take Trek camping, they wake up to find that something's messed up their campsite. Trek thinks it was a dino. But which dino? It's up to Trek and Penelope to track it and find out!
6:39 AM
Ping and Friends - K-2 Arts
Bossa Nova is the perfect music style for a day at the beach. Ping and Pong try to collaborate with the song they are singing, with varying degrees of success, until Ping learns that creating music is often a partnership.
6:46 AM
Bamboo Loves Sports - Kindergarten
Playing with a volleyball, Bamboo Love and Penguin pass it back-and-forth as a team. Careful not to let the ball touch the ground, the pair perfect their skills and are ready for a challenge. When their friends arrive, Bamboo Love and Penguin get ready to serve, set and volley the ball to victory.
6:49 AM
Tee and Mo - Kindergarten
Tee accidently marks Mo's newly cleaned carpet. Uh oh!
6:57 AM
Xavier Riddle and the Secret Museum - Gr 1-3 Social Studies
Our heroes are sent back in time to meet the important person who once rode that bus: Rosa Parks. Witnessing how Rosa reacts to being treated unfairly, both as a young girl and as an adult when asked to give up her seat on that bus in 1955, open our trio's eyes to her very important message: everyone should be treated equally.
7:08 AM
The Day Henry Met... - Kindergarten
Henry meets a motorcycle in a garage. Henry learns about the importance of safety equipment (helmet, pads, leathers) when riding a motorcycle and what stunts are. Motorcycle always wanted to perform stunts in front of a cheering crowd but most of all he wants to jump the Grand Canyon! But his stunt man has fallen off his bicycle! Henry becomes a stunt man and helps Motorcycle fulfil his dream of jumping the grand canyon. It comes to the final stunt, the canyon jump! Henry and Motorcycle are perched atop a skyscraping ramp. They power down slope and off the end of the ramp but they aren't going fast enough! Oh no! Henry suggests pressing the super secret emergency button, he convinces motorcycle that it is definitely an emergency situation, he presses the button, rockets fold out of the back of the bike and they soar across the canyon.
7:15 AM
Paw Patrol - Kindergarten
Yumi's Yummy Honey is all the buzz when it - and her beehive - go missing from her farm!
7:27 AM
Wild Kratts - Gr 1-4 Science
When Aviva makes a Flamingo Creature Power Suit, the color doesn't work - the suits are completely white!!! The gang can't figure out why. All the DNA is correct. There's nothing wrong. So where does the flamingo's pink come from?! The gang is on a quest to solve the Mystery of the Flamingo's Pink. Science Concept: Foods. Your body uses the nutrients and minerals from the foods you eat.
7:53 AM
I LOVE - Kindergarten
Wilfred loves playing squash.
7:55 AM
Bitz and Bob - K-2 Science
It's the day of the kite festival and first up are Zip and Pop, who dazzle the crowd with their performance. Then Bitz and Bob take to the arena but their kites don't even get off the ground. Finally it's Bevel and Purl's turn, but Bevel tries kite flying with no hands and loses them. Things take a turn for the worse when Zip grabs onto Pop's kite and gets swept away by the wind. So Bitz and Bob have to work out how to get their kites to fly in order to rescue Zip.
8:06 AM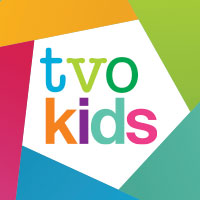 You Can Do It Too! - Kindergarten
Join Bitz, Bob and the children as they make paper butterflies and paper kites with the same shapes and patterns on both sides. When something is the same on both sides it's symmetrical and symmetry helps our home-made kites to fly sky high!
8:11 AM
Numberblocks - K-2 Math
The Numberblocks rescue a friendly alien who helps them build a tower to the stars.
8:16 AM
Treasure Champs - Gr 1-2 Health
Barry and Kari are very excited about going on a mini-beast hunt but have to learn from their experiences to avoid an enormous puddle! They are rewarded with a special sighting of - and tickles from - two special mini-beasts.
8:20 AM
Step By Step Let's Dance
Dancers will kick it up K-pop style and will go back to school to strut their stuff.
8:27 AM
Let's Go Luna - K-2 Social Studies
In Boston, Leo wants to attend school in a traditional institution because he is sure he will learn more there than at the Circo school.
8:39 AM
Big Words, Small Stories
Cris and Crat are watching Bartholomew in the park while Aunt Delilah rehearses a play. Cris is set up to practice juggling when some chipmunks appear and show him their amazing juggling skills. After he applauds them, Cris turns and sees his boombox is missing, he's been bamboozled! He and Crat try to get it back, but the chipmunks manage to bamboozle them again and steal more of their stuff. Crat decides the only way to get their stuff back is to bamboozle the bamboozlers. They set a trap for the chipmunks with a whistle and while Cris plays along with them Crat sneaks into their burrow and snatches their stuff back. Excited to have his boombox back Cris presses play only nothing happens. He checks the back of it and discovers there's no batteries. Bamboozled again!
8:44 AM
Hero Elementary - Gr 1-3 Science
When toads take over a new skate park, Sparks' Crew has to help the toads get to their natural habitat. They try out different materials to build a bridge that the toads can use to get home.
8:56 AM
Odd Squad Mobile Unit - Gr 1-3 Math
Orla and Oswald travel to New York City together to look for oddness.
9:00 AM
Paw Patrol - Kindergarten
Sensei Yumi is teaching all the pups the ancient art of Pup-Fu. The Paw Patrol and the mischievous kittens from Mayor Humdinger's Kit-tastrophe Crew are both competing for their belts when they come across an ancient scroll that holds all the secrets of the art. Mayor Humdinger steals the scroll and the Paw Patrol is called upon to find and return it to back to Sensei Yumi. It can be dangerous in the wrong hands, so Chase's drone tracks the sneaky Mayor to his secret lair, while Zuma helps them enter by a hidden cave in the water. Super Pup-Fu student Marshall sneaks in quiet as a mouse and together they get the scroll back where it's supposed to be.
9:24 AM
Abby Hatcher - Kindergarten
Abby follows a trail of missing roses to a new Fuzzly - the flower-loving Princess Flug. --- Teeny Terry thinks he doesn't have a talent, so Abby helps him find one for the big Hotel Talent Show.
9:47 AM
Donkey Hodie
Donkey and Panda want to climb Mt. Really High Up, just like Grampy. When they don't reach the top, Grampy encourages them to try again.
10:00 AM
Book Hungry Bears - Kindergarten
Boomer has problems playing 'Where Are You Bears?' because he doesn't like being alone. He learns that it is normal to miss your friends and family when you are separated from them for a while. BOOK: Owl Babies Three baby owls miss their mother when she leaves them alone to go hunting.
10:11 AM
Tik Tak - Kindergarten
Explore a costume tower, mosaic food bridge and watch as Book Girl makes a campsite.
10:16 AM
Baby Baby - Kindergarten
The babies and their friends enjoy making music. They know how to put on a show!
10:21 AM
Bing - Kindergarten
Bing and Sula enjoy painting a giant mural at Amma's nursery until Bing's enthusiastic rainbow painting makes paint run all over Sula's beautiful tree. Sula is upset, until Flop and Amma help them see that the painting isn't spoiled, it's just different. In fact, the harder they look the more they can see that they have painted a beautiful rainbow tree.
10:29 AM
Gabby's Farm - K-2 Science
Gabby visits her friend Farmer Seb on his vegetable farm. They collect five cucumbers from his green house.
10:31 AM
Cutie Pugs - Kindergarten
Dee Dee and the pugs are playing in her bedroom. What's that colourful suitcase that Dee Dee is opening? Why it's a magic kit! She pulls out a cape and puts it on along with a black top hat. She heads out to the living room to put on a magic show for her parents. The pugs chase after her, but Poppy gets stuck in the bedroom and must find a way to open the door and join the Dazzling Dee Dee's magic show as assistant in her amazing disappearing pug magic trick!
10:38 AM
Yeti Tales - Kindergarten
When Nina and Leon show up at the bookstore they find a big mess. Yetili blames the monster in the cupboard, just like the one in today's story.
10:45 AM
The Day Henry Met... - Kindergarten
Henry meets a trophy in trophy shop. Henry asks why Trophy isn't in the trophy cabinet with all his friends, it turns out he is a trophy for the "Best Gymnast in the Whole Entire Universe" but on the day of the big gymnastics final all the gymnasts got lost so there was no-one take take part! Henry becomes a gymnast, wins the "Best Gymnast in the Whole Entire Universe" finals so Trophy can live in trophy cabinet with all his friends.
10:50 AM
Yakka Dee! - Kindergarten
Dee encourages a friend to say swing and we go on a whirlwind word adventure.
10:57 AM
Polkaroo Counts!
Where in the world is number two? Polkaroo heads out to the park and the front yard while Angela hangs back at the Polkaroo Counting Lab in search of the missing number. At the end of the day, back at the lab, Polkaroo and Angela celebrate 2!
11:00 AM
Opie's Home - Kindergarten
Opie wants to give Gram a gift, but learns how difficult it is to choose a gift that is tailored for someone else.
11:07 AM
Tee and Mo - Kindergarten
A monkey mom, Mo, and her 3 year old son Tee, dance and enjoy musical moments together.
11:09 AM
Wolf Joe - K-3 Social Studies
Shy about not feeling as brave as his friends, Buddy is uneasy on a camping trip until heroically rescuing a scared squirrel helps him realize it's okay to admit your fear.
11:20 AM
Zerby Derby - Kindergarten
Strut has created a new, long bridge. But it sags quite a bit in the middle. Zack and Strut know they can solve this problem. But with what?
11:28 AM
Little Malabar - K-2 Science
Little Malabar and his friend the Firefly are admiring shooting stars. They wonder if other fireflies are creating this "rain of light". They'll have to take a closer look! Shooting stars are not real stars. They are dust particles that come from outer space and that burn upon entering the Earth's atmosphere.
11:32 AM
Create - Gr 1-3 Arts
In this episode you will learn how to mix your paints perfectly for your next acrylic marbling design.
11:34 AM
Backyard Beats - Gr 1-3 Arts
Award-winning drummer Larnell Lewis brings his drum kit to the backyard. Monica creates her own craft-strument and Junior Jammer Presley has tips for aspiring drummers. They all come together for an epic performance.
11:45 AM
Bitz and Bob - K-2 Science
It's the Snowy Goat Gala on High Snowy Mountain and Little Bo Purl is meant to be performing her famous snowy yodelling - snowdelling - accompanied by her legendary bell ringing show goats. But when the goats go down with goaty colds making them all sneeze, Bitz and the gang must take over bell ringing duties for Little Bo Purl ... but first they need to work out how to get the tune right in time for the big performance.
11:57 AM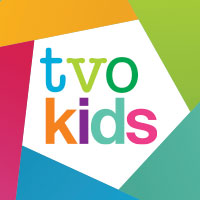 You Can Do It Too! - Kindergarten
The children are bell-ringing, but how will they know which bells to ring to play a song? By colour coding musical sequences everyone can play along. Join in at home by making colour coded xylophones from cardboard tubes. Practice makes perfect!
12:01 PM
Animanimals - Kindergarten
One day the zebra runs against a tree.
12:05 PM
Paw Patrol - Kindergarten
It's the annual Mayor's Race and Mayor Goodway is determined to give it her best. Mayor Humdinger is determined to give it his best too, his best cheating devious scheme yet. Mayoral contestants need to row a boat, swim and then run a foot race to the finish line! The pups are busy, they need to help Mayor Goodway train, and clean up Mayor Humdingers disasters. First Rocky fixes a hole that mysteriously appeared in Mayor Goodway's boat. Spy Chase is on the case as he stops the Kit-tastrophe Crew from pouring corn oil all over the race route while Skye helps rescue Mayor Humdinger who gets caught up in his own foul schemes. Cheaters never win! ------------ Ryder helps Mayor Goodway sort through the old cabin of Outlaw Wild Wilbur when they come across a map for his buried treasure. That treasure would be a fabulous addition to the Adventure Bay Museum! Mayor Humdinger has other plans, he snatches the map and runs off to find the loot for himself. Spy Chase 's drone is launched to find the Mayor and pups track him through the forest. In his haste to beat the Paw Patrol, Mayor Humdinger travels across a dangerous old bridge, it collapses and he finds himself dangling over a deep canyon. Ryder calls in Everest and her grappling hook and the pups save Mayor Humdinger! As soon as he's back on solid ground, Humdinger takes off for the loot - again!
12:28 PM
Hero Elementary - Gr 1-3 Science
At the movie theater, Sparks' Crew meet Stevie Heat, a teen with an out of control superpower: his hand heat up and melt anything he touches. The team has to help Stevie clean up and learn to control his heat hands before the movie starts.
12:40 PM
Floogals - Gr 1-3 Science
On a day-trip to the local farm, the Floogals encounter a sheep and become fascinated as to why it's so fluffy. And what's wool? And how could it possibly be turned into a sweater?
12:51 PM
Blynk and Aazoo - Gr 1-3 Science
Our young inquirer, Harshal, asks Blynk and Aazoo, "How can I meet an alien?" With the help of our intergalactic science expert, Simon, we discover why exoplanets are so important, how close aliens might be, and why radios are not just good for music! Blynk's invention reveals some interesting facts about our scientist, inquirer and themselves!
1:00 PM
Abby Hatcher - Kindergarten
Abby and the Fuzzlies are making fruit jellies but when Princess Flug mixes in Glitter-goo it gives them special powers!
1:12 PM
Create - Gr 1-3 Arts
Exercise your creativity by designing and decorating your own exercise book! An important tool in going back to school, TVOKids will show you how to personalise yours!
1:15 PM
Jojo and Gran Gran - Kindergarten
JoJo has a check-up at the dentist and is hoping to earn a special sticker for looking after her teeth and keeping them clean and fresh!
1:26 PM
Pet Superstars - Gr 1-3 Social Studies
Charlie and Libby may be set for the big screen with their musical theatre skills but that's not all we'll see in this episode where we learn that makes Charlie and Libby's such a special bond!
1:30 PM
Bing - Kindergarten
Coco's teaching Bing and Sula how to skip but Bing hits his leg and can't understand why Sula is better. Coco shows him that with the help of his friends, he can skip too!
1:37 PM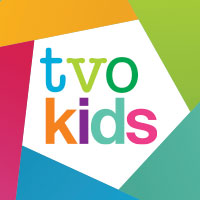 Mr. Moon - Kindergarten
When Stella looks for a safe place for her cloud Dolphins to swim, she enlists Mr Moon, Silva, Gold Star and Anyold's help in cleaning up space debris that includes some of their own discarded stuff. As they find ingenious ways to clean the area, they promise that from now on they will take care of their environment.
1:49 PM
Kit and Pup - Kindergarten
Let's find out about chalk with Kit and Pup! Kit and Pup are drawing colourful pictures with sticks of chalk, but they are puzzled to see their pictures rub away when they brush against them. Through their adventures Kit and Pup find out that chalk comes in different colours, can be crumbly and can be rubbed out. In the live action investigation a little scientist uses chalk to find her way out of a maze, and in the material world two little explorers use brushes to sweep away a chalk path.
1:55 PM
Yakka Dee! - Kindergarten
Dee encourages a friend to say egg and we go on a whirlwind word adventure.
2:00 PM
The Day Henry Met... - Kindergarten
Today Henry meets a hot air balloon at a summery country fair. Hot Air balloon is tired of just going up and down all day and dreams of participating in a Balloon race around the world that ends in Central Park New York. Henry becomes an Hot Air Balloonist and sets off on a round the world race and lands safely in Central Park.
2:05 PM
Yeti Tales - Kindergarten
The mice come into the bookstore and are impatient to hear their story. Yetili reads them a story about a snail that's also a knight.
2:13 PM
Book Hungry Bears - Kindergarten
Boomer tries to keep a special snowball he has made but it keeps getting smaller as it melts in the Bears' paws. His friends each pitch in with a creative suggestion as to how to keep it from melting and end up with the best solution- they make a snow bear and place the snowball in its cold paw. BOOK: Up! About the various ways different families carry a baby: In arms, Shawl, Parka, Sling or even a Baby-pack
2:26 PM
Treasure Champs - Gr 1-2 Health
Kari has been training hard for a dance competition but Barry hasn't at all. Can some last-minute training make him the perfect partner for Kari's routine?
2:30 PM
Opie's Home - Kindergarten
Opie is excited to go camping, and learns how to not let his fears get in the way of having fun with his family.
2:37 PM
Super Mighty Makers - Gr 1-3 Arts
Craft Kid Malik loves hockey and so does his grandfather. Malik makes something that he can play with his hockey loving grandfather and that will also allow his grandfather to exercise his lungs. Bondini, Super Mighty Maker Holly & Malik craft the "Super Slapshot".
2:48 PM
Now You Know - Kindergarten
Howie and Baboo visit a bird zoo where expert Alex introduces them to a parrot and a kookaburra from Australia, and shows the different reasons why birds chirp.
2:55 PM
Donkey Hodie
Donkey and Panda want to climb Mt. Really High Up, just like Grampy. When they don't reach the top, Grampy encourages them to try again.
3:07 PM
Space Racers - K-2 Science
AVA misses her old friend QUESTY, the computer system on the inactive Quest One Space Station, so Hawk decides to take her there for a visit. Once aboard the station, QUESTY is overjoyed to hear AVA's voice again! While Hawk naps, the two computer programs chatter away and catch up on all the latest gossip. But when a bubble of hot plasma erupts off the Sun and sprays solar particles into space, they wash over the station and trigger a weird technical anomaly: R 14 both AVA and QUESTY are somehow merged together inside Hawk's head. At first he tries to make the best of it... but their endless yammering keeps him awake at night, distracts him at work and play, and generally drives poor Hawk crazy. Finally he just can't take it anymore, and regretfully enlists Coot's help to separate the two programs from his aching brain.
3:20 PM
Paw Patrol - Kindergarten
An ice floe carrying three penguins lands in the jungle. Now the pups must get them back to their frosty home. --- Daring Danny is locked out of the lighthouse Turbot left him to look after. Now a freighter is headed straight for Seal Island!
3:43 PM
The Ollie & Moon Show - Gr 1-3 Social Studies
When Ollie and Moon set out to help baby turtles in trouble, Ollie discovers that wearing a cape isn't what makes you a courageous hero.
3:55 PM
Blynk and Aazoo - Gr 1-3 Science
Our young inquirer, Tema, asks Blynk and Aazoo: Could I ever live on the moon? With the help of our intergalactic scientist, Simon, we take a look at what humans need to live and breathe on another planet, how scientists are making some fascinating moon discoveries, and how there are actual plans for a moon village! Blynk's lunar invention has some refreshing oddities!
4:05 PM
Xavier Riddle and the Secret Museum - Gr 1-3 Social Studies
Our heroes are sent back in time to meet someone who knew how to work out tough problems: Thurgood Marshall. Thurgood invites our trio back to his house where he is about to feed his pets some carrot treats. But uh oh, one carrot is way bigger than the others. Xavier, Yadina and Brad have their own ideas for who should get the big carrot, but Thurgood decides to break apart the big carrot to ensure everyone gets an equal amount, because he knows the most important thing is to be fair to everyone.
4:17 PM
Hero Elementary - Gr 1-3 Science
AJ tries to make a hero clubhouse out of cardboard boxes, but it keeps falling down. Is there a better way to build it so it will stay up?
4:30 PM
That TVOkids Show
Join TVOkids hosts Laura, Monica and Matt every weekday as they talk to Ontario kids and have fun in their special tree fort hangout! Today, Unshirley tries out a couple new hobbies and Monica learns a valuable lesson about the environment. Featuring guest Sophia Mathur
4:45 PM
Waffle the Wonder Dog - Gr 1-3 Health
Waffle, Simon, Doug, Evie and Ruby do a sponsored silence to raise money for the school. Mrs Hobbs suggests everyone can have silent fun completing a jigsaw but a piece is missing. Waffle finds it but can't tell anyone; he's not allowed to speak.
4:56 PM
Odd Squad Mobile Unit Season 2
Now that Opal is off fighting oddness with her sister, the Mobile Unit holds a press conference to introduce a new member. With a group of villains causing oddness, it is not a good time for The Big O to share that she's heading off to space.
5:24 PM
Wild Kratts - Gr 1-4 Science
Chris is in the middle of organizing his creature power discs, when they get a call from Wild Kratts kid Manuel who lives in the Sonoran Desert. He says he has spotted an ocelot in his backyard. An ocelot in the desert? That's so rare, since these wild cats usually live in rainforests. Their Creature Mission - to "spot" an ocelot in the desert. Science Concept: Wild cat identification and habitat adaptation.
5:50 PM
A Week to Beat the World - Gr 1-4 Social Studies
The boys' team and presenter Karim Zeroual are in Brazil being introduced to the martial art Capoeira and experiencing their first taste of local life.
6:05 PM
Big Top Academy - Gr 1-4 Health
Max and Ella clash during an escape room challenge, Phoenix struggles to replace April in Girls Rocking the Circus, and Axel auditions to be emcee at the Circus School Achievement Awards.
6:27 PM
It's My Party - Gr 1-4 Social Studies
Emily pairs up Party Host Skye with her Party Guest Aiesha. Together they prepare to celebrate Robbie Burns Day. Before the big event they practice a traditional Scottish dance, shop for a kilt and cook up haggis in a historical kitchen for the party.
6:51 PM
Raven's Quest - Gr 1-3 Social Studies
Quill is and 11-year-old Algonquin girl from Kitigan Zibi, Quebec. Quill hunts for wild garlic in the forest and explains what goes into Shguman, an Algonquin moose meat stew. Quill loves her hover-board and Zumba class too! Quill beads her traditional regalia to wear when she dances at her first pow-wow.
You are now leaving TVOKids.com
TVOKids doesn't have control over the new place you're about to visit, so please make sure you get your Parent or Guardian's permission first!
Do you have permission from your Parents / Guardian to go to other websites?